Bound Fold-back Clips
The strategy was to aim at a luxury market, at a demographic who have large amounts of disposable income, or are in an industry that looks favourably on appearances.
The fold back clip is common office stationary though with a change of perception can be tailored to become the same experience as putting on a tie in the morning, with professionalism and style.
Luxury market
Professional high class industry
Tailored experience
Initial discovery took to current luxury packaging trends and unique experiences create with these items. Exploring multiple forms, textures, type and folds. The colour palette among these items are kept simple with a single colour keeping focus against neutrals. Textures are also kept to printing finishes which bring about more expensive production costs, these will have to be compromised with general printed textures since there will be a considerable loss if the product is already being superfluous.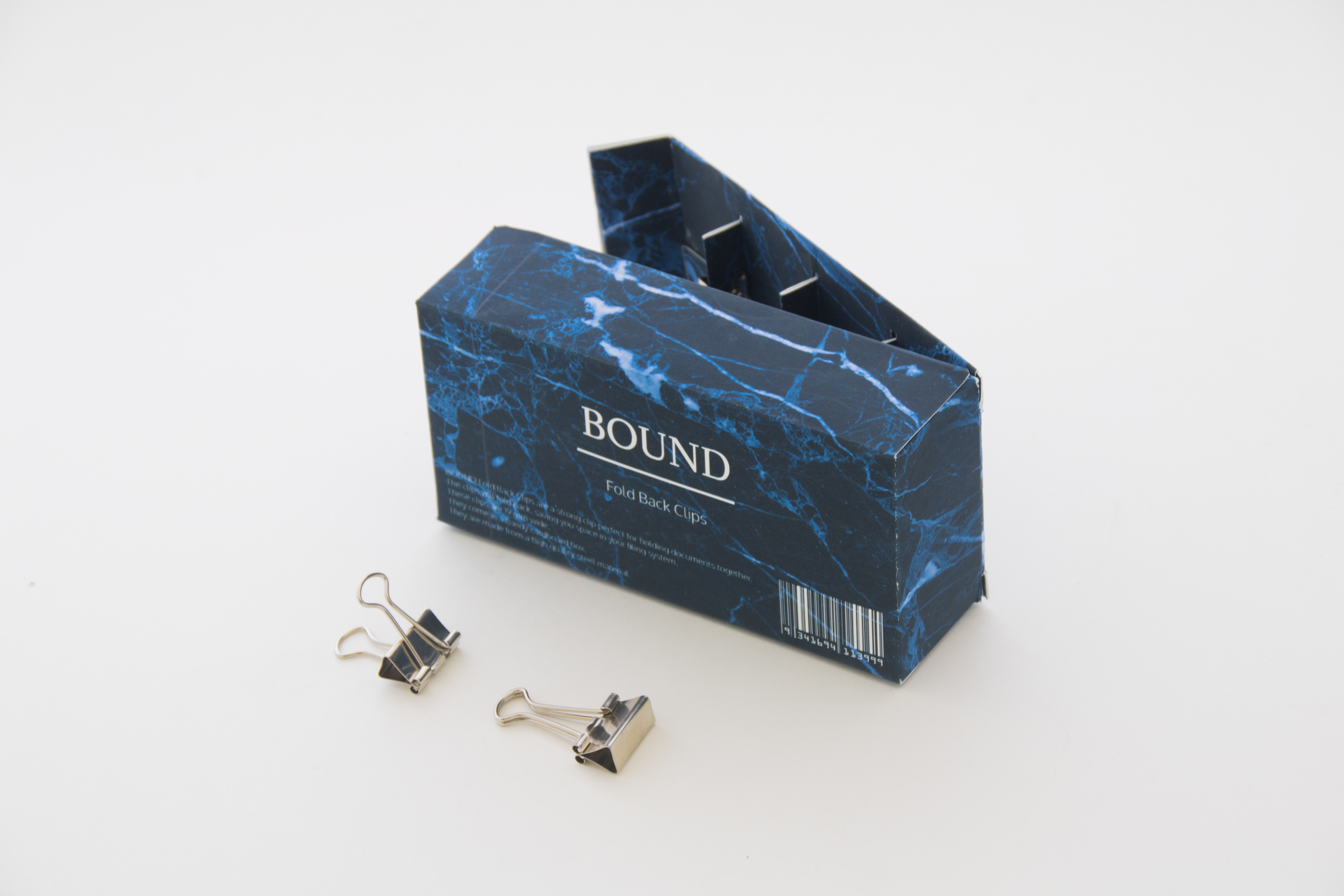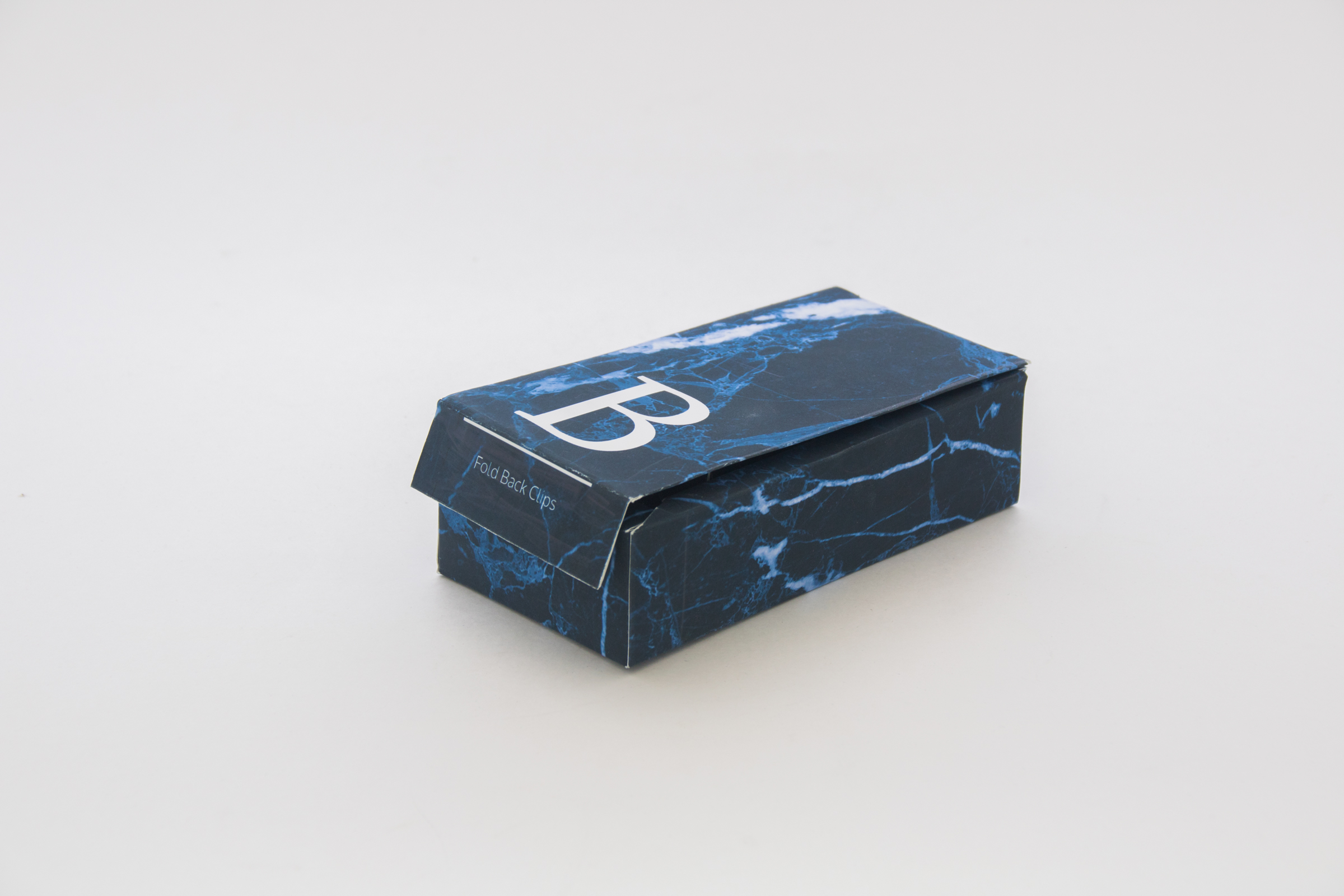 Blending multiple techniques to create something unique to the product was decided after looking at several types of packages. The singular package would present itself with a similar experience as opening a pair of cufflinks or an engagement ring.