Byron Bay Clothing
A fashion brand based in Byron Bay, using a concept from local landmarks and attractions to capture the identity of the company.
Cape Byron is Australia's most easterly point, 153° 39´ east, located on the north coast of New South Wales (see map of Australia below). With its numerous beaches, unspoiled hinterland, and relaxed lifestyle, Byron Bay is a popular tourist destination. With average summer temperatures of 21C - 28C, and average winter temperatures of 15C - 21C, both locals and visitors are able to enjoy plenty of outdoor activities including the many festivals throughout the year. Byron Shire has a population of close to 30,000, while the town of Byron Bay has a population of about 9,000. Byron Bay is located just off the Pacific Highway, 800kms north of Sydney, 175kms south of Brisbane. Airports are located in Ballina (30mins south) or Coolangatta (60mins north) and buses and trains arrive regularly.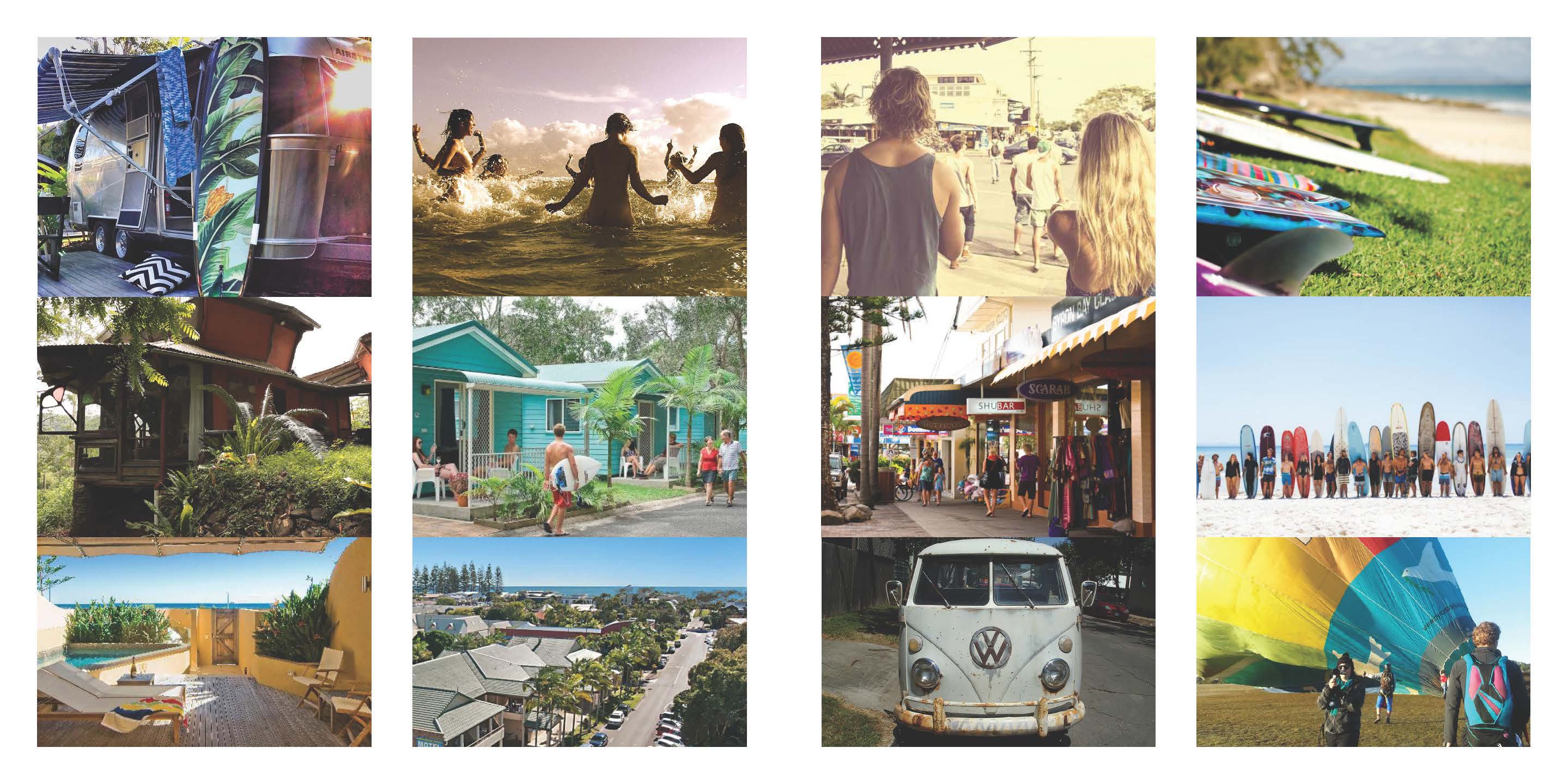 Looking into statistics about the town of Byron Bay, as well as local tourist attractions and local clothing vendors. Trends that occur in Byron Bay that will not only appeal to stakeholders from a tourist perspective but those who know and resonate with the town's culture.
A company called Byron Bay has to have something to do with the town, especially if it's an Australian company. Having an identity that implies ties to the town, but also has potential to pivot attending to future fashion trends and different stocking capabilities. The mark should be simple and easy to replicate, when appealing to a younger market, social marketing and strategies are essential. Having a versatile mark will organically grow the brand and produce higher returns in the long term.
If the company is planning to enter the market in the town of Byron Bay a strategy would involve a smooth transition with competitors and a differentiating factor to compete with.
As seen from competition and general culture, the festival and surfer culture with a mix of late 60's culture is prevalent in most competing clothing shops and brands in the town of Byron Bay. It would be effective to stand out with a strategic aesthetic design while going further to incorporate complex branding initiatives will help control market share and stay ahead of the industry locally and outlying regions.