[REVIEW] Marie Brizard Brand Relaunch
Marie Brizard Wine and Spirits new bottle release has reached Australia.
The new design of the Marie Brizard Essences is a modernized version with sharp contours, very fitting for a bar or nightclub environment.
The label prioritises brand recognition with a bolder information hierarchy than the more subtle previous version. Adding further contrast with a peach coloured label indicating the flavour following up with a graphical indicator a the neck. Closer to the lid there is consistent use of the Marie Brizard signiture, now enclosed in a quadrilateral. The embossed signature was taken off the bottom of the bottle and replaced with the MBR logo encapsulated in a circle. The MBR logo is also featured on the top of the lid replacing the old logo.
The release of the bottle initiates the re-branding of the Marie Brizard range.
The brand refresh by Agence Pierre Katz Paris follows a rough patch for Marie Brizard Wine and Spirits. Shortly after a disappointing financial year in 2014, the company pivoted, changing their name, slashing their advertising budget and streamlining their workforce. Their leading brand Marie Brizard looks to be the first to a major update in brand positioning, extending qualities from their parent company.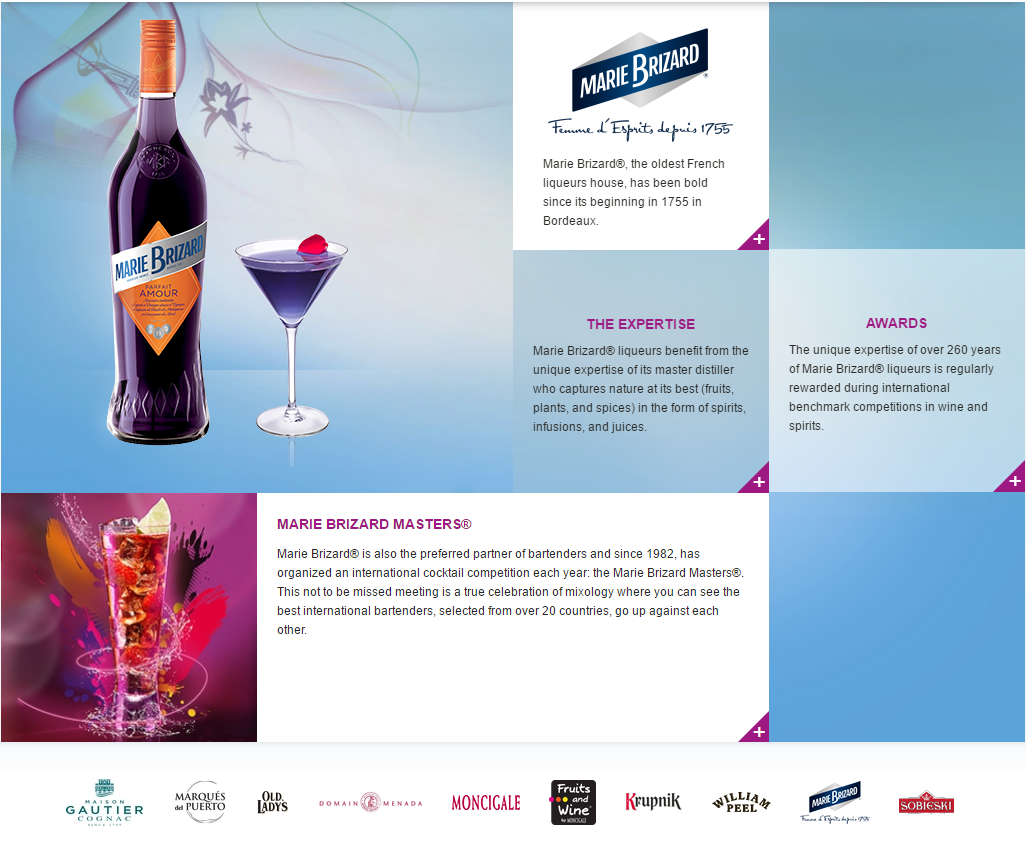 ---
Further Reading
Subscribe